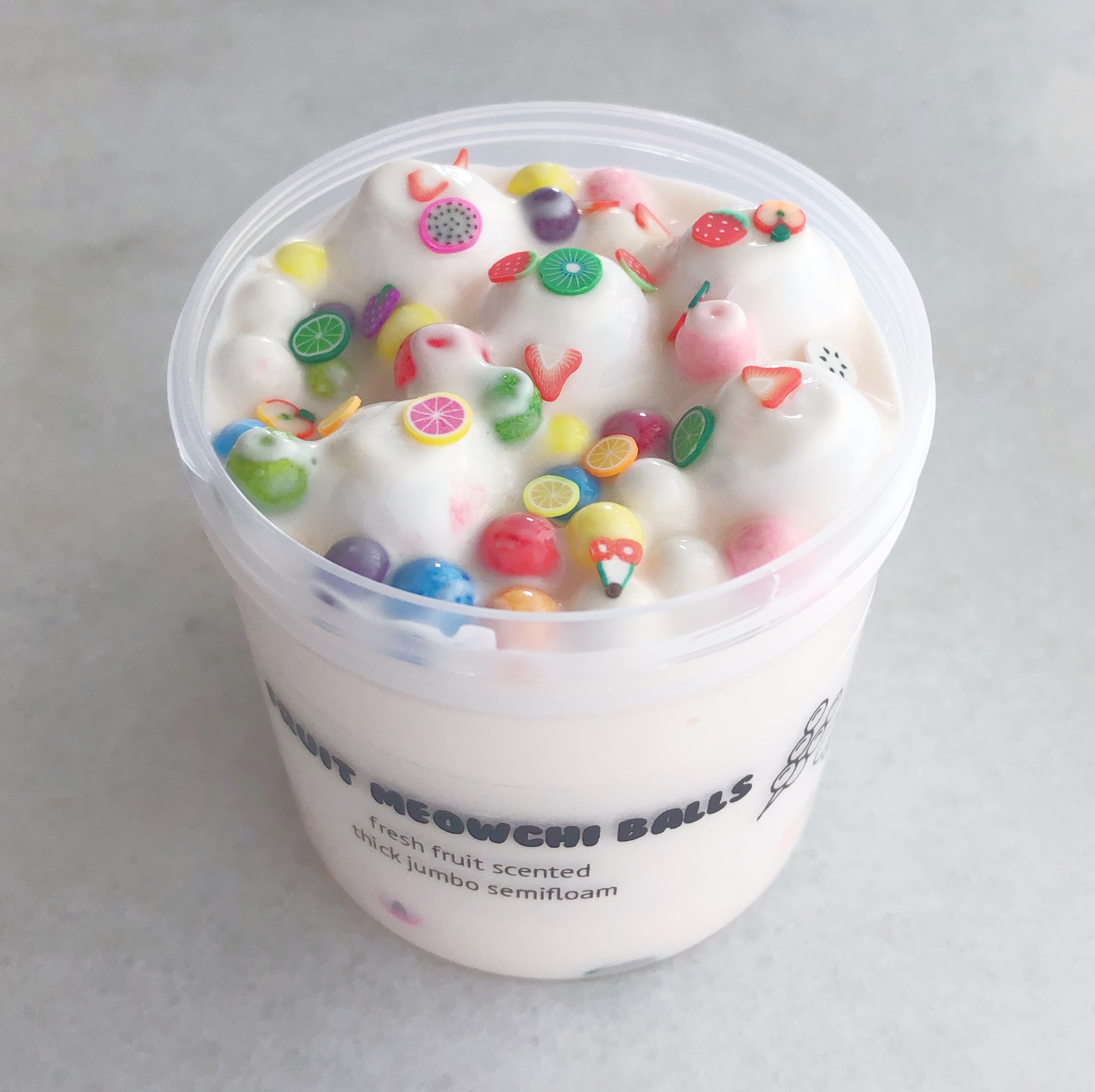 Fruit Meowchi Balls
cream colored thick semifloam

fresh fruit scented

jumbbo foam beads, rainbow foam beads, and fruit fimo slices
This is a thick and glossy slime base that is creamier and stretchier than my Thicky Mickeys. This base complements the texture of the jumbo foam beads and large rainbow beads perfectly. This slime is perfect for poking, squeezing, light-medium stretching, and bubble popping!
✦ ✧ ✦ ✧ ✦ ✧ ✦ ✧ ✦ ✧ ✦ ✧ ✦ ✧ ✦ ✧ ✦ ✧ ✦ ✧ ✦
NOTE: This slime is NOT EDIBLE, please do not consume it. This product contains non-toxic glue, lotion, fragrance oil, baby oil, baby powder, and cornstarch. If allergic to any of these ingredients, do not purchase this slime.
Each order includes borax, instructions for activator, a slime care sheet, and extras (candy/snacks).
sold out